Reviews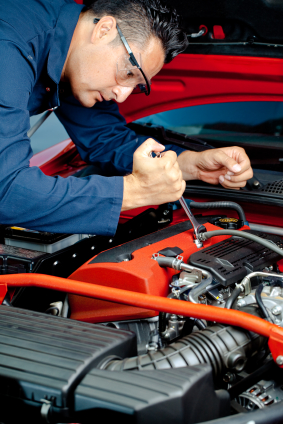 Our Certified ALLDATA Market Reviews :: Review Count: 3 :: Average Rating: 99.99% last 6 months

Sue A.
from
Sheridan
, whose
Ford
was in for an auto repair service, reviewed their last visit on
11/2/2016
and their testimonial is:
"

We take our company and personal cars there and have for many years. Always completely satisfied. They go above and beyond to be sure we're taken care of. Score 10 out of 10. 👍

"

Pat P.
from
Centenial, CO
, whose
Mini
was in for an auto repair, reviewed their last visit on
6/27/2016
and their testimonial is:
"

Don't GO. Sent my mini in for timing chain. Charged me for full job and took a short cut causing the engine to lock up. Car is totaled for over $11k for new motor and their only concern was to deny everything. Not concerned that my son was driving back from college to Denver and could have been suck in the middle of nowhere, only made it to Hood River before engine blew. No offer to help, accept responsibility NOTHING. Get the feeling that they think because I am in Colorado that I won't take the time to hold them accountable....that is a mistake. I will be suing them.

"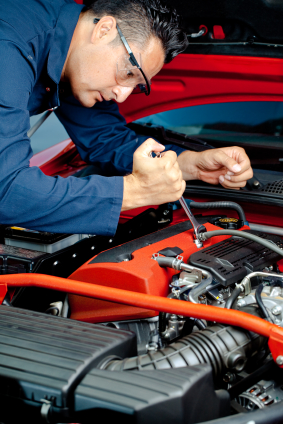 Jon Togstad:
"I am truly sorry about the unfortunate circumstances that happened with your vehicle after it left my shop, the last thing we want is for someone to end up stranded on the side of the road.

With that being said, I would like to point out the facts surrounding the work we performed on your Mini. Your son brought the Mini in to diagnose a noise in the engine. It was two quarts low on engine oil. We added oil but it still made noise. We tested the oil pressure and it was in spec. We scanned the computer for codes and searched for technical service bulletins related to engine noise. We found one that matched your cars symptoms and performed testing procedures as per the service bulletin. The testing confirmed that the timing chain tensioner had failed but the chain and vacuum pump had not. We replaced the failed tensioner, changed the oil and filter and the noise went away. We also replaced a failed air intake boot that we discovered while working on the car.

That is what you were charged for and what you received. Your son picked it up on May 9th and drove it until May 28th (500 Miles) with no noise or complaint. Then, unfortunately the vacuum pump failed and caused the engine damage. The vacuum pump tested good and worked for 500 miles after it left the shop. That failure could not be reasonably anticipated. I had my insurance company do an investigation which included speaking with experts in the field and they came to the same conclusion.

If we had made a mistake on your vehicle I would have repaired it, but I can't take responsibility for something that's not my fault.

Respectfully,
Jon Togstad"

Jacob T.
reviewed their last visit on
1/23/2015
and their testimonial is:
"

This is the best Automotive Repair shop you will find.

"
We service and repair the following makes:

Acura Repair
Audi Repair
BMW Repair
Buick Repair
Cadillac Repair
Chevrolet Repair
Chrysler Repair
Cummins Repair
Daewoo Repair
Dodge Repair
Duramax Repair
Ford Repair
Geo Repair
GM Repair
GMC Repair
Honda Repair
Hummer Repair
Hyundai Repair
Infiniti Repair
Isuzu Repair
Jaguar Repair
Jeep Repair
Kia Repair
Land Rover Repair
Lexus Repair
Lincoln Repair
Mazda Repair
Mercedes-Benz Repair
Mercury Repair
Mini Cooper Repair
Mitsubishi Repair
Nissan Repair
Oldsmobile Repair
Plymouth Repair
Pontiac Repair
Porsche Repair
Prius Repair
Range Rover Repair
Saab Repair
Saturn Repair
Scion Repair
Smart Repair
Subaru Repair
Suzuki Repair
Toyota Repair
Volkswagen Repair
Volvo Repair
Powerstroke Repair